DRY MACULAR DEGENERATION
Dry Macular Degeneration Is A Serious Eye Problem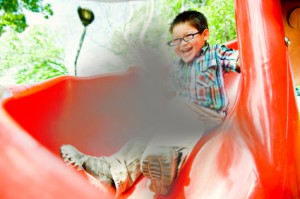 This kind of macular degeneration occurs because of a gradual breakdown in the cells of the macula. It is a condition that is thought to result from wear and tear over time and it develops gradually.
When a person has dry AMD small yellowish spots form on the back of the eye. The condition can begin to develop when a person is in their 40s but it is more likely to be sight-threatening in people who are 70 and over.
You can have dry macular degeneration without experiencing any initial symptoms and most people who have age-related AMD begin with the dry form of the disease as it is the most common type.
Dry AMD will not cause complete blindness but it can affect a person's quality of life and some changes will need to be made to accommodate the loss of vision people with the condition experience.
Dry Macular Degeneration Symptoms
Vision becoming hazy and with less definition.
Colours appear to be faded and less vivid than previously.
Difficulty in reading print.
Needing brighter lights for reading and other activities.
Dry Macular Degeneration Treatments
One of the best things a person who has been diagnosed with the condition can do is to change their diet to include more fruits and vegetables. The condition cannot be reversed but a diet that is high in all the essential nutrients may slow down the progression of dry macular degeneration. Certain high quality vitamin supplements may also be beneficial in some patients.
Mr Mahmood can advise you on appropriate dietary modifications and new tests to check you have the appropriate levels in your body.
With the right kind of support and advice many people with macular degeneration (AMD) continue to enjoy a good quality of life, retain their independence and continue to pursue their activities and interests.