EYE PROBLEM
Eye Problems – Who's At Risk?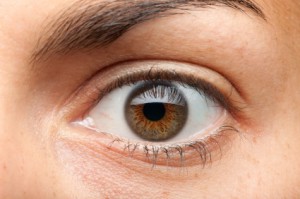 Anyone can develop eye problems at any time in their life but there are some factors that increase a person's risk of developing an eye condition.People at a higher risk of contracting an eye condition include:
People over the age of 60 years.
People from certain ethnic groups. With those from Asian or African-Caribbean communities at risk of developing diabetes and therefore ultimately diabetic retinopathy, a relatively common complication of diabetes.
People that have a family history of eye conditions.
Having regular eye tests is important. It is so easy to neglect your eye health before it is too late. An eye test is not just for checking your sight and finding out if you need to wear glasses. When you have an eye test a full check of your eye health is made. A test can help to find any early signs of an eye condition before you experience any symptoms. And if a problem is found early enough it could be treatable before it starts to cause you problems.
Some simple measures you can take to avoid future eye problems include:
Eating healthily. A healthy diet that is rich in fruits and vegetables will enhance your overall health and could be a factor in preventing problems with the retina such as retinal vein occlusion.
Quitting smoking. Smokers are much more likely to develop conditions such as cataracts and age related macular degeneration.
Protecting your eyes from the sun. Sunlight consists of some forms of ultra-violet radiation which can harm your eyes so protect your eyes with good quality sunglasses.