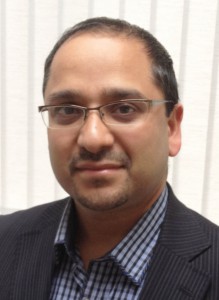 The biggest controversy in relation to treatment with lucentis has been the price. The need for repeated monthly review and repeat treatments soon cause the overall cost to build up. Understandably, the manufacturer needs to recoup the costs of such a ground breaking development and invest in future research. The worldwide sales have been huge and are set to increase as the drug is used for more disease types.
Despite the strong clinical evidence of benefit for patients affected by diabetic macular oedema and retinal vein occlusion, so far NICE have not recommended usage on the NHS on grounds of cost-effectiveness.This could soon be about to change. The department of health has now agreed a price cut with Novartis who sell the drug in the UK.
Instead of the previous arrangement for wet AMD patients whereby the company covered the drug cost after fourteen treatments, Lucentis is now provided at an agreed discount regardless of number of injections.
The actual discount is confidential and not public knowledge. Whatever the level it is a positive development which should mean savings for the NHS and allow NICE to reconsider the cost effectiveness for other diseases. In the UK it may also limit any further attempts to switch to Avastin on grounds of cost. The primary care trusts whose action led Novartis to initiate a judicial review of their policy to commission Avastin have also withdrawn their plans and will continue now with Lucentis usage. Some parts of Manchester and Cheshire may also need to review their policies.
It will also be interesting to see what effect this will have on the uptake of the new drug Eylea (Aflibercept, VEGF Trap Eye) in the UK. This has already had strong sales in the US but the European license is awaited. This should be announced very soon and Bayer should then be able to start promoting the treatment in the UK. The potential for a lower cost drug and fewer hospital visits is attractive but the overall number of injections required is not dissimilar to Lucentis. No doubt competition between Novartis and Bayer will mean price will need to be competitive. Hopefully patients and the NHS will benefit from this increased choice as well as reduction in costs.