MACULAR DEGENERATION
Macular Degeneration – The Most Common Cause Of Blindness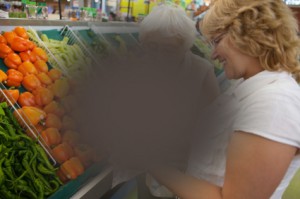 Macular degeneration (AMD) or age related macular degeneration is a serious eye problem that can cause irreversible loss of vision. It is the most common cause of blind registration in the UK and also the developed world.
The macula is the part of the eye that is used for central vision, it is a small disc located on the centre of the retina towards the back of the eye. The macula can become damaged over time causing macular disease.
The condition itself is not painful but it leads to the gradual loss of central vision. Peripheral vision, i.e. your outer or side vision is not affected however. We use our central vision for many activities including reading and driving so the condition can be debilitating and distressing.
Macular disease sometimes occurs in young people but this is quite rare and the condition is more likely to occur in those aged around 50 and above. After the age of 75 the condition becomes more widespread. Most people with the condition have to make some lifestyle changes and adapt to a certain level of vision loss. Macular degeneration or macular disease occurs more frequently in females than it does in males although the reason for this is not clear.
It is important to point out that not everyone with the condition will lose the majority of their sight or become completely blind. With the right kind of support and advice many people with macular degeneration (AMD )continue to enjoy a good quality of life, retain their independence and continue to pursue their activities and interests.