CATARACT RECOVERY
Cataract Recovery – Improvement Over A Few Days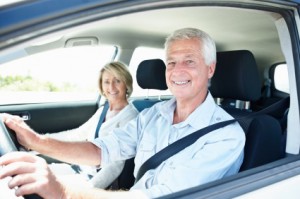 For most people cataract recovery is relatively swift post surgery and an improvement in vision may be experienced almost immediately. However the speed of improvement to vision will vary from person to person and it can take some time for your sight to settle down.
It is important not to be too impatient and not worry too much about the initial results, as you will definitely experience a growing level of improvement over the next few days.
Many people who have had Cataract Surgery will experience some redness to the eye(s) and your eyes may feel sensitive to light, however this is perfectly normal and nothing to worry about.
The cut that is made to the eye during cataract surgery is tiny and will normally heal by itself however in some cases it is possible that a small stitch may be put in place to help speed up the healing process.
Cataract Aftercare
There are several types of cataract aftercare you will be advised to adopt after your cataract operation. These include:
Using any prescribed eye drops as instructed.
Not rubbing your eye or eyes.
Wearing an eye shield over the eye to keep it protected.
Avoiding getting soap in your eye when bathing or showering.
Avoiding washing the face in a 'face down' position.
Avoiding sports or other situations where you could get hit in the eye.
Avoiding other strenuous activities, sticking to a moderate level of activity.
Avoiding driving until being given the go ahead by your Ophthalmologist.
Keeping your follow-up appointments.
If left untreated cataracts can worsen and may eventually lead to severe sight impairment and even blindness. Fortunately, cataract operations are widely performed and can help to restore your sight to almost the same level it was before the onset of the problem.